Second post of the day! I would say "Don't fall off your chair" but you might after seeing this...
Stampin' Up! have announced a special of 20% off a select list of stamps. What stamps, you ask? Click on the photo above and you'll be taken to the section of my online store that shows them all. This is a very limited offer that ends on the 20th of November, so if there's anything you like and haven't yet purchased get in quick to take advantage of the discount. It's always nice to make the crafting budget stretch a little further, right?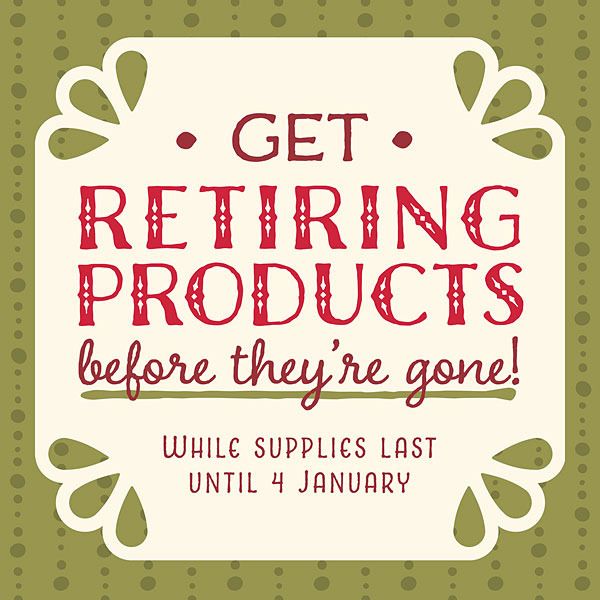 Stampin' Up! have also released the list of products that will be retiring from the Holiday Catalogue. The Holiday Catalogue runs until January 4th, but these retiring items are available only while stocks last... so once again "don't delay"! You can see the list of items below, and clicking on any of the items will take you to my online store listing for it. Alternatively there is the pdf link that includes my email address if you would prefer to order that way.