Oh I know, I haven't posted in quite some time... first there were swaps for SU! convention, then there was SU! convention (what an awesome weekend that was!), then there was "slotting back into normal life as though SU! convention never happened". Perhaps that has been so tricky because I don't really want it to be over! I still want to be sitting outside that bar sipping hibiscus champers and laughing about magic flutes, hanging out with the girls.
In SU! news...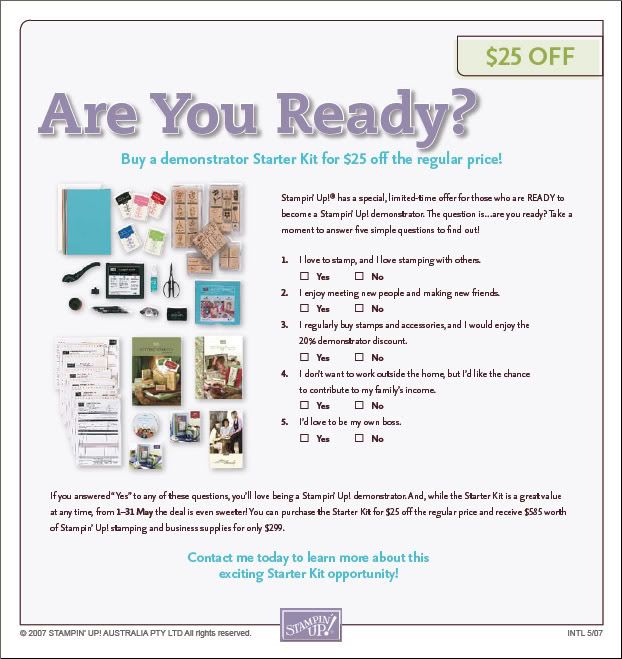 The starter kit was already great value on the product alone, even if you weren't thinking of running it as a business in any way. With the
Smart Start
promotion offering $25 off, you've got more money to spend on more stamps (and at a discount too!). If you would like more information about signing up, or have any questions, feel free to
email me
.
Sorry I don't have any creations to share at the moment. I have been trying to finish off a card for my Mum for Mother's Day and am still quibbling over finishing touches... it's looking rather plain compared to last years effort.
One last thing. LOST. Ohmy...