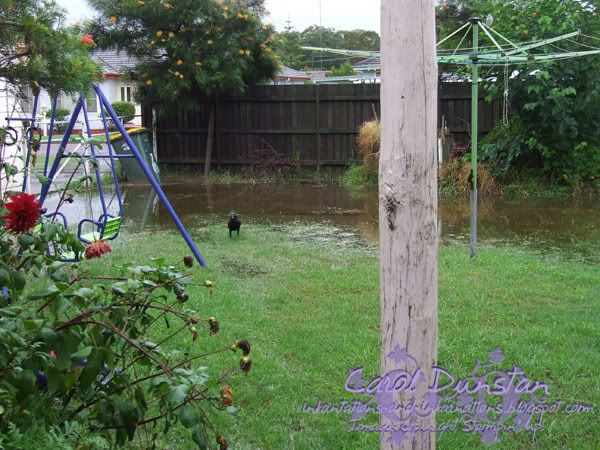 This is our backyard this morning, after two weeks of rain. The birds are loving it. The worms? Not so much (just ask the one in the crows beak!).
Remember
these
cards? See those layered scallop edges? The fabulous
Debbie Olson
has written a tutorial on how to do it, plus a very simple tip on how to find the center of the scallops for punching holes etc. Go
check it out
!