I recently stumbled across directions for something called a Finnish Star, I thought they looked quite effect so I just had to make one. And at this time of year, anything like this is going to have a Christmas bent, so I chose the Christmas-ish colours of the Raspberry Tart patterned paper pack. I did tweak the design a bit though, making 5 stars and attaching them to make one large decoration. (you can click on the image below and see a larger version)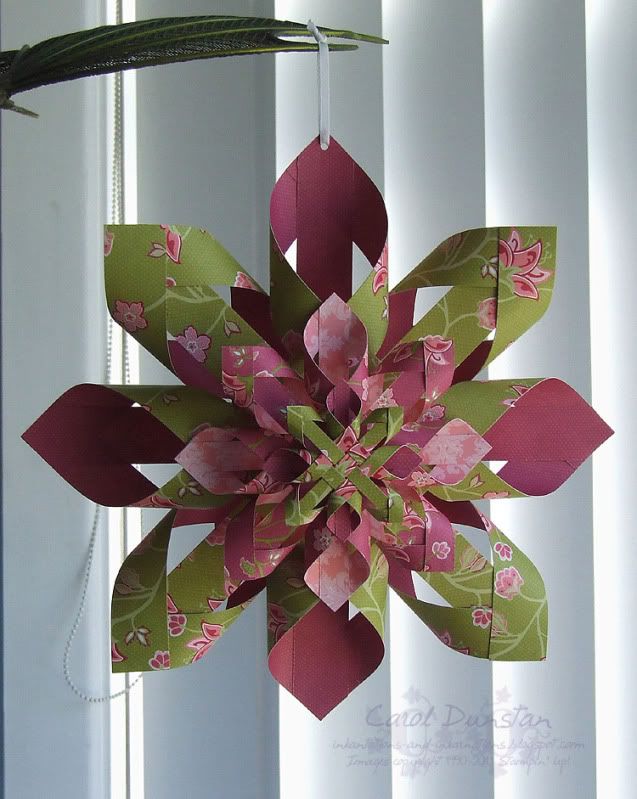 The large star was made using 12" x 1" strips, the medium star uses 6" x 1/2" strips and the small star uses 3" x 1/4" strips. Here's a side-on view to see the dimension of the stars.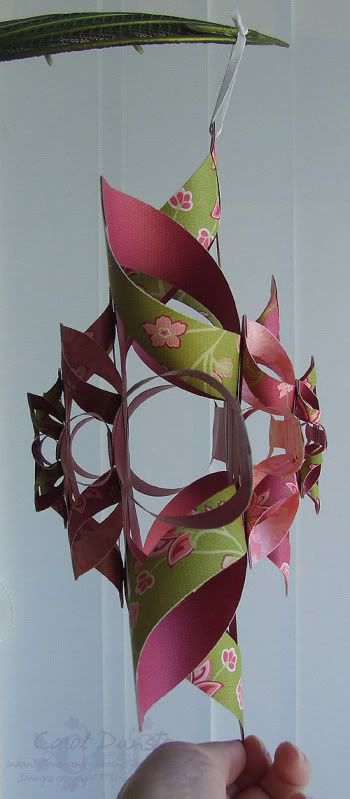 If you are wondering what the star is hanging off, it's a dragon's wing! Below you can see the dragon in all it's glory, with it's companion and whole bunch of other decorations done in Raspberry Tart too (yes, I was rather obsessed with it and bought a few packs...)!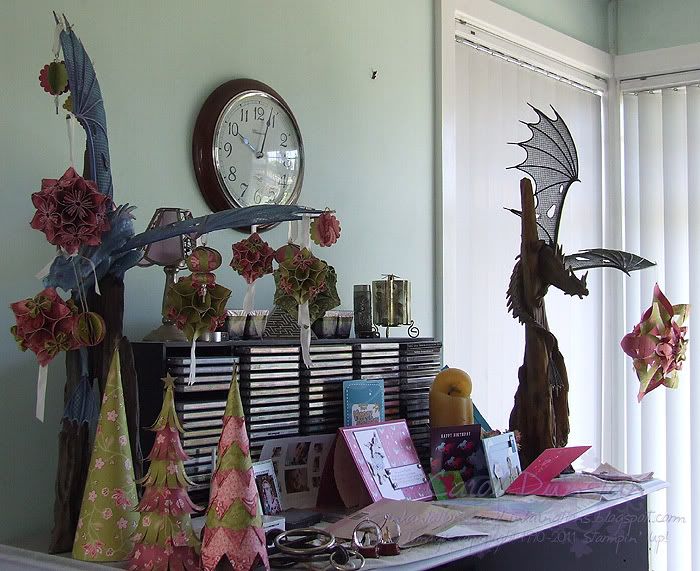 All supplies by Stampin' Up!
Cardstock: none!
Stamp set: none!
Ink: none!
Accessories: Raspberry Tart patterned paper, mini glue dots, 1/8" white taffeta ribbon
Show watched while creating: Time Team
PS
Kari Hughes
, this is another decoration challenge for you!