Last Monday night was the
Inklings
May Cyberstamp, this month hosted by the always lovely and sometimes loony
Lin Mei
. In light of this month's paper promotion, the first challenge she set was to create a card using predominantly paper. OK, so there is more white space than paper on this one, but the paper is the feature! I'd actually made this card a week or two before, but since I hadn't uploaded it any where I thought I'd claim it as part of this challenge. Then I decided making another one but with different paper would take that long, so I whipped up another (below).
All supplies by Stampin' Up!
Cardstock: Whisper White, Basic Gray
Stamp Sets: Trendy Trees
Inks: Not Quite Navy
Accessories: Urban Garden DSP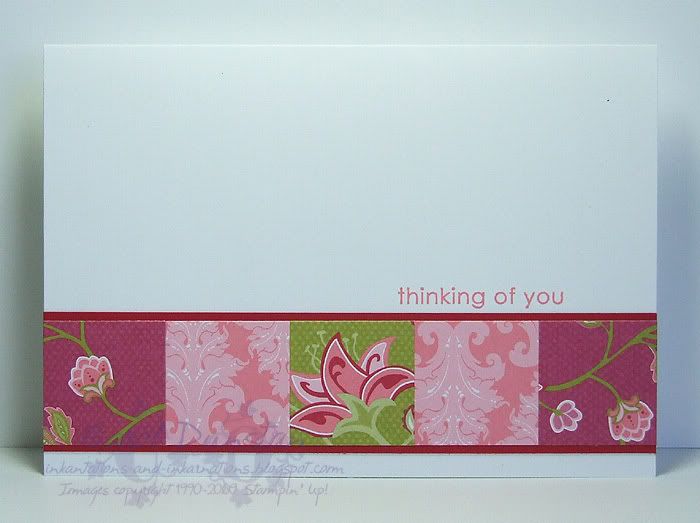 All supplies by Stampin' Up!
Cardstock: Whisper White, Real Red
Stamp Set: Trendy Trees
Inks: Cameo Coral
Accessories: Raspberry Tart DSP