Morning everyone! I'm back from the Inklings team weekend and I have stuff to show you that I made while I was away, but since I didn't get a chance to schedule it before I went away I'd like to share with you the news that the Stampin' Up! Spring Mini catalogue is now live!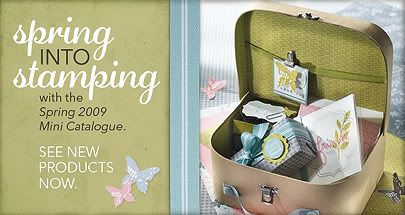 If you haven't already received one in the mail you can check it out online at the
Stampin' Up! website
, or you can contact me and I can send one out to you.