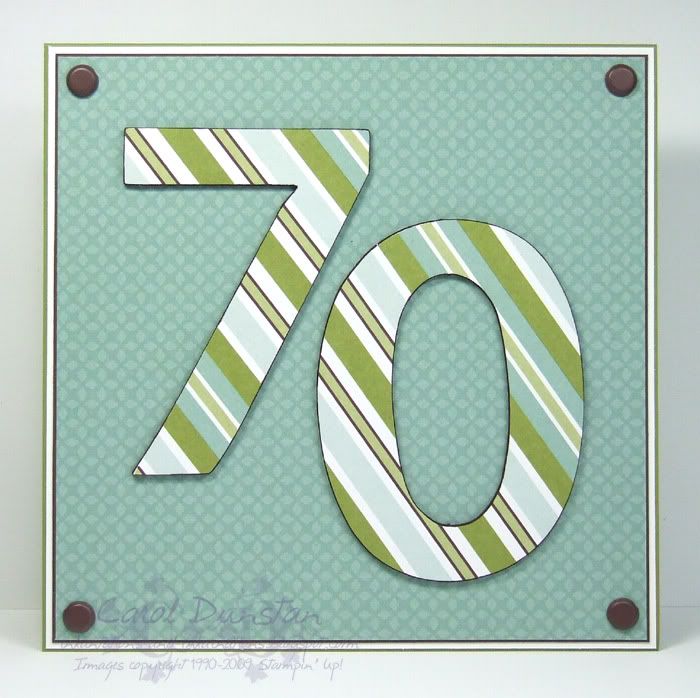 Sorry I went all quiet again! I've been away for a week to catch up with my Dad for his 70th - above you can see the card I made him - and it's proved harder than I thought to get back into the swing of things after everything else that has been going on.
I kept Dad's card pretty plain and straight forward as he's a no-fuss kind of guy. Both papers I used come from the Windsor pack, I really like the colours in this but it was still the first time I had used it. The chipboard numbers were covered in the diagonal stripe paper (which I didn't get on exactly evenly despite my best efforts, but it's only noticeable if you really look... which you are all doing now!) attached with Tombow Mono Multi glue, the edges sanded and the I ran the side of my Chocolate Chip marker around the edges to give them definition.
All supplies by Stampin' Up!
Cardstock: Old Olive, Whisper White, Chocolate Chip
Stamp Set: none
Ink: none
Accessories: Windsor DSP, 5/16" brads, On Board Simon Lower (retired), Chocolate Chip marker