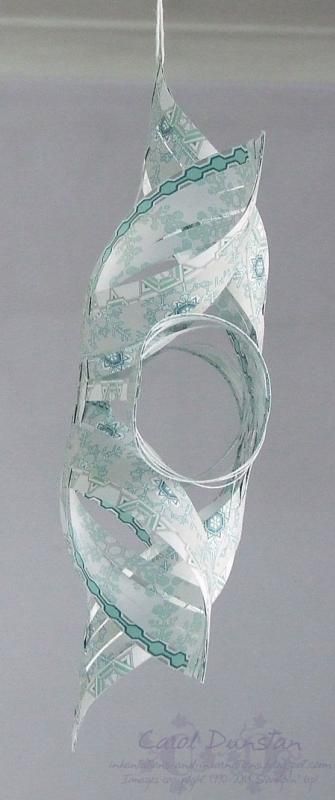 Just as I had finished my
layered Winter Frost
star last week, Alisa Tilsner
shared
a star she had made. I loved the look of the narrow, more woven strips so thought I would have a crack at one myself. I stayed with Alisa's technique of a single narrow strip to join the two halves, but used different width and number of strips. These changes resulted in more paper trying to squeeze between other parts so right off the bat knew these would go together as flat as I usually make them, but that's ok! Not sure that it is all that obvious from the above photo...
There are many tutorials out there so I won't do a full one myself, but I thought I would show one step to help demonstrate how I do mine which seems to be a little different to what a lot of tutorials show.
When putting the two halves together some tutorials have very little if any of the long strip trimmed off when attached to the "tube" part of the other half. How much I have to trim off varies depending on the size of the star, but above you can see how much I trimmed off this star.
All supplies by Stampin' Up!
Cardstock: none
Stamp set: none
Ink: none
Accessories: Winter Frost patterned paper, mini glue dots, white Baker's Twine
Show watched while creating: NCIS