Happy New Catalogue Day! Today the teasing stops and you can finally order some of the fab goodies in the Occasions and Sale-a-bration catalogues for yourself!
One of my must-have sets from the Occasions catalogue was the Bear Hugs set and the matching dies (gotta love those 15% off bundles!). While I do have a whole bunch of bear related card ideas going through my head (warning: many puns may be involved), once this little idea came to me I thought I really must make it straight away...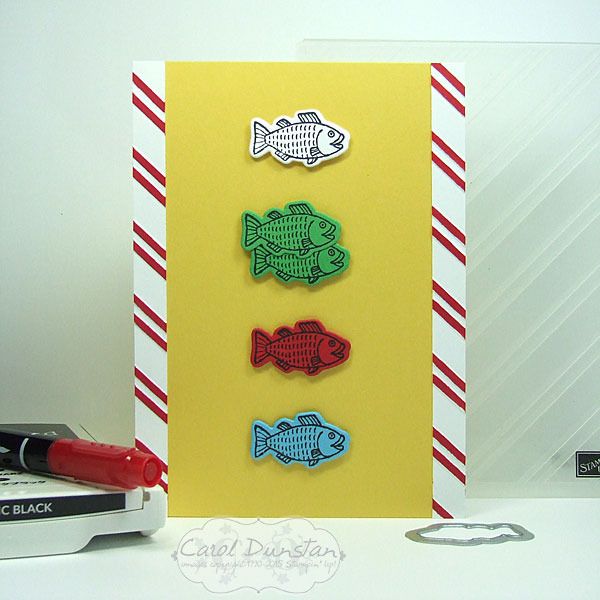 I contemplated adding text to make the One Fish, Two Fish, Red Fish, Blue Fish book connection more obvious, but I knew the font of the ABC Rotary Stamp wasn't a close style to that used on the book cover. It would also lead to much time being spent on contemplating the card design while I debated where to put the text, so I took the easy way out and left it off. The red stripes are a nod at the Cat In The Hat, and for those I put 1cm wide stripes of Whisper White into the Stylish Stripes embossing folder, and then went over the raised stripes with a marker just like I did with the
Bombers Christmas card
. I've also put as strip of the red stripes on the inside of the card.