My SU! up-up-line
Angela
challenged her downlines to make a monochromatic card this week. I love doing monochromatic! Normally my weapon of choice would be purple, but I am trying to challenge myself and avoid purple for a little while. So instead I chose green, and I decided to do a Christmas card, so it had to be trees! I was even more limited in that I only have Green Galore as far as green ink pads go, so this is what I came up with: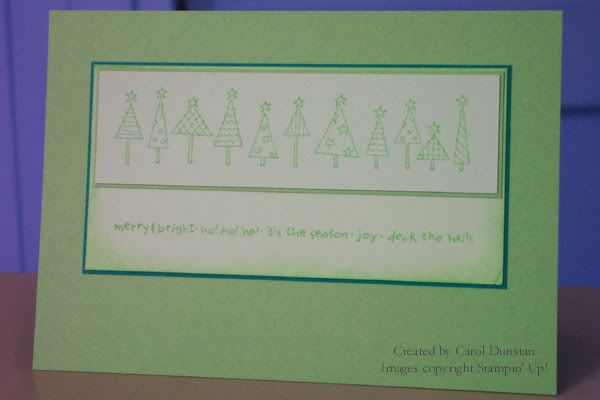 I think I over-did the sponged edge a little, and am tempted to re-do this card but sponge the edges with VersaMark instead to create a bit more contrast and variance in colour, but I'm pretty happy with how it came out.
All images copyright Stampin' Up!